Delight in the Word is the radio outreach of Cornerstone Community Church in Mayfield Heights, Ohio.
*UPDATE: Due to inadequate funding, broadcasting of this outreach ended September 30, 2022.
WEEKDAYS: The program airs weekdays at 11:30 pm (EST) over WCRF 103.3FM – Moody Radio Cleveland and its five repeater stations from Sandusky, OH, to New Castle, PA. It's also available on your favorite podcast platform.
SUNDAY: Beginning March 6, 2022, we will also air nationwide on Sunday mornings on 300+ stations through the Christian Satellite Network. To find the time and stations your area click here.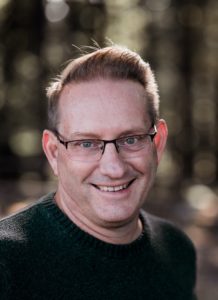 Paul Tautges has been in gospel ministry for over 30 years and serves as one of the pastors at Cornerstone. Paul is also a biblical counselor and has written or edited over sixty books on topics related to pastoral ministry, counseling, and parenting including Anxiety: Knowing God's Peace, A Small Book for the Hurting Heart, Pray About Everything, Counseling One Another, and Brass Heavens. He is also the consulting editor of the LifeLine Mini-Book series from Shepherd Press. Paul and his wife Karen enjoy their ten children and their spouses, as well as a growing tribe of grandchildren. Paul blogs regularly at Counseling One Another.